www.cliftonmotel.com.au
Book Direct
Pay no fees or Credit Card charges.
Just phone us on
02 6021 7126
for instant Direct reservations and save $$$


Your inspection of vacant motel rooms is welcome during business hours,
from 11.30am to 8pm.
Normal Check In time is from 2.00pm and the check out time is by 10.00 am, regardless of time of arrival.
By request, subject to availability, a late check out may be negiotated with our reception.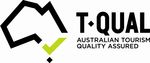 Welcome to the

Albury

Clifton Motel
Closest Motel To Albury's Train & Bus Station
Walk from the station to the Albury Clifton motel. If you need help with your luggage please let us know.
Enjoy the convenience : Central Block of Albury : Walk to Bradys Railway Hotel : Clean comforable accommodation in the centre of Albury. Central to Albury. Quite location. Walk to C.B.D. Walk to Albury's main street Dean Street. Ajan Welcome you!! from the Clifton Motel.
Stop for a break at the Clifton Motel on your way to Sydney or Melbourne

.
Have a bike you don't want sitting out in the open, stay at the Clifton motel, park around the back, and stay hidden from the main street. Leave your bike, walk to Brady's Railway Hotel, have a delicious meal, steaks starting from $10.00.
(Can't go pass that)
Best priced Boutique Motel in Central Albury. 3 STAR with Austar.
NOW WE HAVE FREE WIFI FOR YOU
Clean comfortable accommodation in Albury Central. All rooms have 32in flat screen TVs
CLOSEST MOTEL TO ALBURY'S TRAIN STATION & BUS TERMINAL & ALBURYS NEW INFORMATION CENTER:
We offer 11 new refurbished rooms. Central to C.B.D. Discounts for seniors!!!
Free Light breakfast included in tariff Best Priced Three Star Motel in Central Albury !!!
Free 8 Channel Austar Walk to Shops,Pubs & Clubs!!!!
---

Clean, Cosy, Comfortable ground floor units.
Best Priced 3 star motel in central Albury Close to Snow Fields.
Friendly Owner Operators. New 32in Flat screen Televisions
Close to shops,pubs and clubs, central to all of Albury. New quite converter air con's.
The Clifton Motel is the Best priced three star accommodation in central Albury. Close to the snow fields, ideal stopover for all victoria ski fields, also a ideal stopover for those travelling between Sydney & Melbourne.
Going Skiing - Visit The Albury Clifton Motel First for a quick Stop Over.
Mt Hotham Alpine Resort is located in the heart of the Australia Alps National Park
From Albury to Falls Creek - 2 hour Drive - To Mt Hotham 2.5 hour Drive
Many visitors are using The Albury Clifton Motel as a base to work from or to relax and enjoy our city in the Albury-Wodonga region . Central to all ammenities. Closest motel to Alburys Train & Bus Station, Walk from the Station or bus terminal to The Albury Clifton Motel & 5 minutes drive to the airport, relax unwind then explore our lovely city.
Closest Motel to Alburys Train & Bus Station & Albury's New Information Centre.
On your way to the ski fields,whether it being Bright, Mount Beauty or the Victorian snowfields at Falls Creek, Mt Buffalo, Mt. Hotham or Dinner Plains. STOP here, STAY here and enjoy the delights of Albury.
Enjoy a delicious steak at Brady's Railway Hotel, closest hotel to our clean cosy motel.
Lots of delicious food on their large menu.!! Stay at the Clifton, walk to the Railway Hotel.
Enjoy A Drive to our famous Lake Hume for fishing,boating and all sporting events, now over 50% full.
Visit Albury in March for the famous Horse Racing event Albury's Gold Cup. Enjoy a picnic at Albury's Botanic Gardens, Lots to see and do.Stay and Enjoy the Town.
Walk to St Patricks Catholic Church just down the road from the Clifton Motel, on Smollett St, or to St. Mathews Anglican Church in Kiewa st.
Amenities:
11 Ground floor units.
Breakfast and coffee,tea-making facilities
Light or Country Style Breakfast available daily and served to your room
Off-street vehicle parking
New 32 inch L.C.D. TELEVISIONS WITH 8 CHANNEL AUSTAR !
Our various room combinations can accommodate up to 29 people in a private, secluded safe area.
Located only 100m away, we are the nearest motel accommodation to Train & Bus Station.Two minute walk!!! - Central Location!
Break Your Journey to the Ski Fields stay at the Clifton Motel, have a break in Albury before travelling to Mount Beauty, Bright, Falls Creek, Mt.Buffalo, Mt Hotham or Dinner Plains. Alburys number One Motel on Trip Adviser
COME AND SEE ALBURY: STAY at The Clifton Motel:
ENJOY ALBURY & HAVE A SAFE TRIP HOME