www.cliftonmotel.com.au
Book Direct
Pay no fees or Credit Card charges.
Just phone us on
02 6021 7126
for instant Direct reservations and save $$$


Your inspection of vacant motel rooms is welcome during business hours,
from 11.30am to 8pm.
Normal Check In time is from 2.00pm and the check out time is by 10.00 am, regardless of time of arrival.
By request, subject to availability, a late check out may be negiotated with our reception.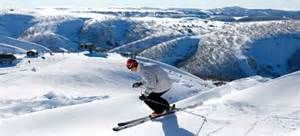 For quiet, cosy & comfort, stay at Clifton Motel. It is ideally located in Albury CBD, opposite the Railway station and close to shops,restaurants and Cinemas. One block away from Main Street.
The Motel is located close to Hume Dam, Lake Hume, Albury Botanical Gardens & a short distance from Falls Creek/ Mt Hotham snowfields. Ideal over-night stopover location during your drive from Sydney to Melbourne, situated just a couple of minutes from the Hume Highway.
Clifton Motel provides a range of accommodation types. It has 11 non-smoking rooms with a choice from two bed room unit, King, Queen and Twin rooms.
Rooms are well equipped with facilities including –
- Complimentary Wireless internet
-Complimentary Breakfast -
Toasters/ Bar fridge
- Air-conditioning/ Heating
-
Microwave (on request)
-

Iron/ Ironing Board

-
Onsite parking